CCTF, Insurance Firm Launch Charity Project to Help Overseas Chinese Students
2019-01-04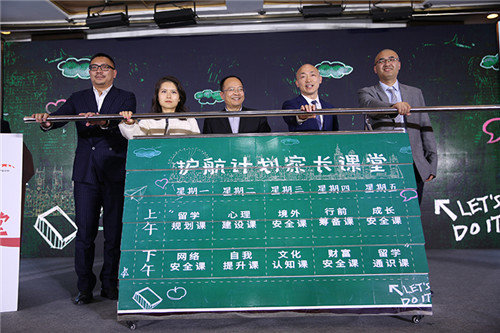 "
CCTF and CITIC-Prudential launch the charity project in Beijing on November 10. [CCTF]
China Children and Teenagers' Fund (CCTF) and CITIC-Prudential Life Insurance Company held a launch ceremony in Beijing on November 10 to introduce a new charity project called Parents Classes.
Parents Classes is part of the Convoy Plan which was launched by CCTF in 2017 to provide assistance to Chinese overseas students.
As part of the project, organizers will deliver speeches in 19 provinces and cities, and give classes about studying abroad. They will also hold camps to publicize safety knowledge, as well as giving instructions to parents on family education and planning for their children's academic career.
At the launch, organizers published a series of guidelines for Chinese students, and an expert in the field, Lao Cha, and psychologist Wang Yirui were invited to give sample lessons.
In China, more and more parents are now considering sending their children to study in developed countries such as the U.S. and the UK in an attempt to broaden their horizons.
It is estimated that the number of Chinese overseas students exceeded 600,000 in 2017, ranking first in the world.
However, as it turned out, many of the overseas students found they failed to adapt to local life, for the unfortunate fact that they lack in knowledge of the differences between China and foreign countries,.
"Two of our major missions are helping parents draw up plans for children's education and assisting in cultivating talents," said Zhu Xisheng, secretary-general of CCTF.
"In the future, we will focus on issues such as how to look at studying abroad in a rational manner and how to deal with the risks and challenges," Zhu added.
"CITIC-Prudential will continue to support China's philanthropy," said Wang Shaobin, the company's general manager assistant, adding that "We are hoping to play an active role in helping the country's teenagers grow up healthily and motivating them to make contributions to the great rejuvenation of the Chinese nation."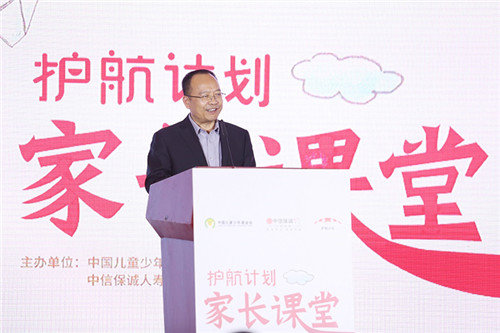 "
hu delivers a speech during the activity. [CCTF]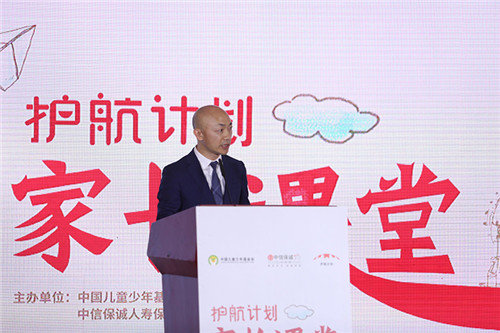 "
Wang delivers a speech during the activity. [CCTF]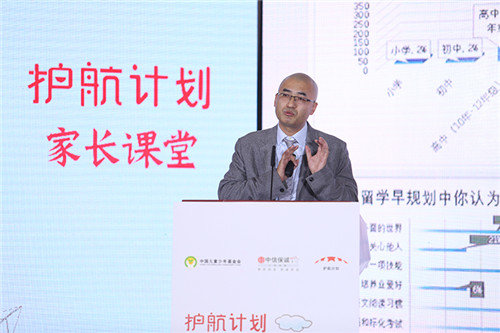 "
Lao gives a lesson during the activity. [CCTF]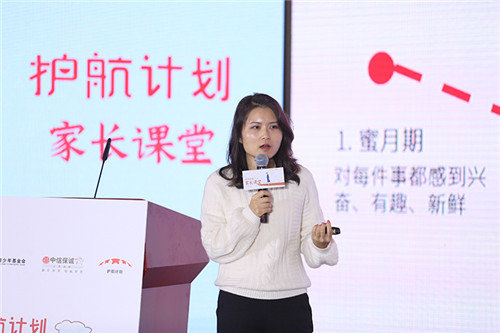 "
Wang gives a lesson during the activity. [CCTF]
(Source: China Children and Teenagers' Fund / Translated and edited by Women of China)